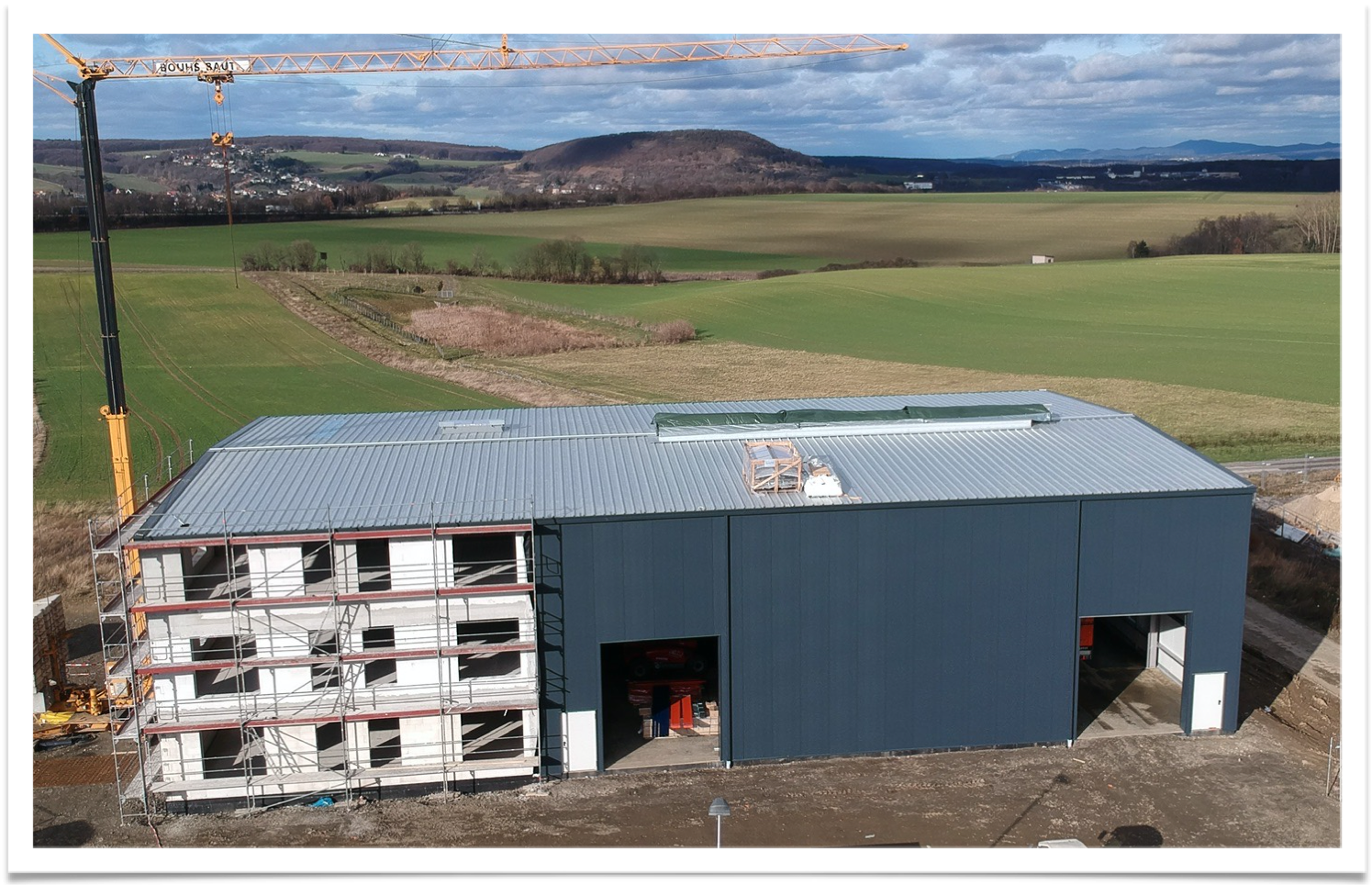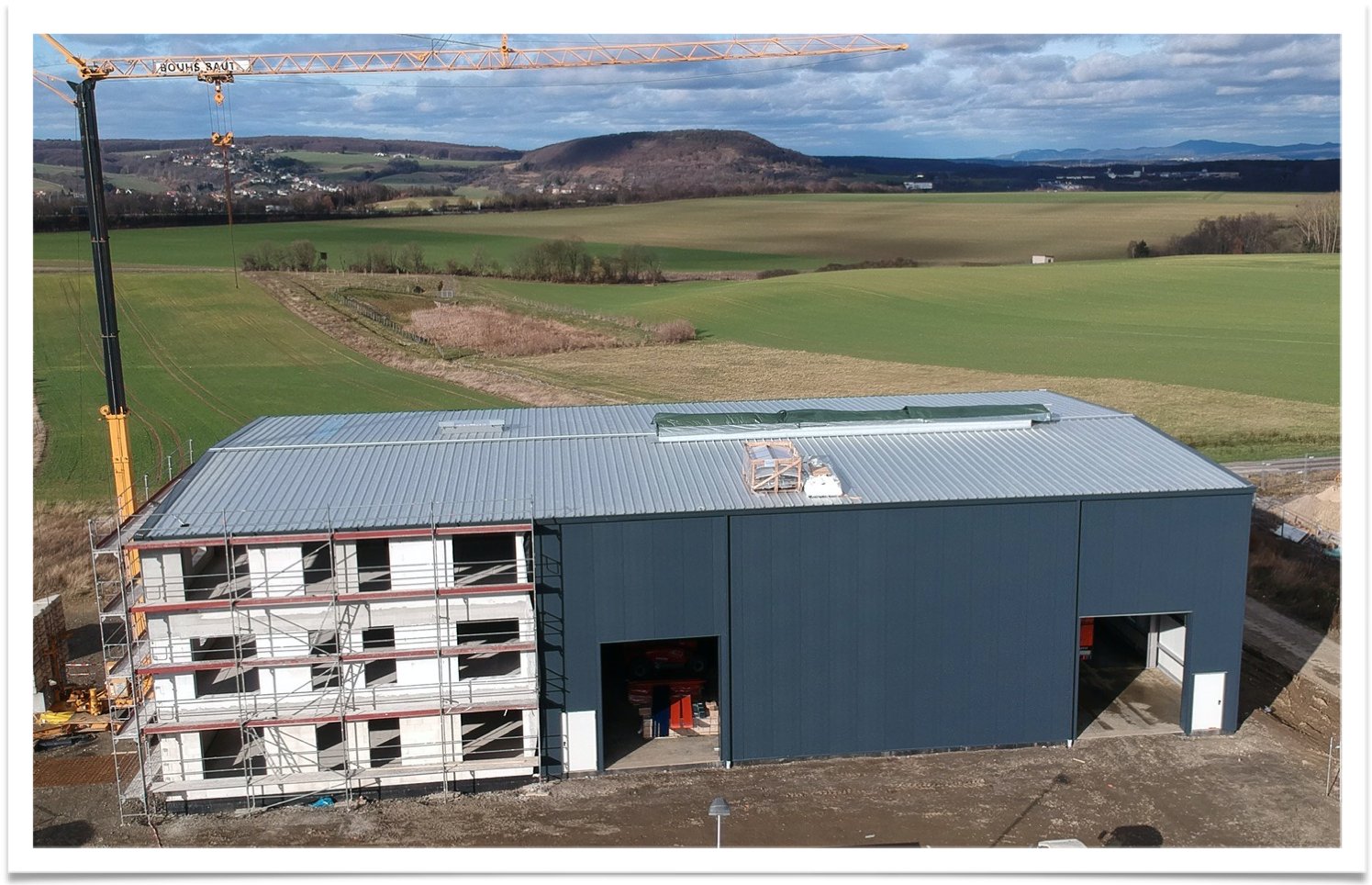 03.2020

Circular.Hotspot.de New home for Thinking Circular® and FZ-Recycling GmbH & Co. KG

Space for thinking and producing is scarce, which we experienced in our growth process. With every step we take, the need for space grows. So we decided to develop our own area. The choice for our head office has been made with an eye to the future and the possibility of development. Our small community of circular economy start-ups has deliberately chosen the location in the Niederzissen industrial area, because this is where we are at home. This is how FZ-Recycling started in Kottenheim, Thinking Circular® had its first seat in Sinzig. Until December 2019 our common rooms were in Kapellenstrasse 7 in Niederzissen in the old "Schiele Hall". And since January we have gradually outgrown the construction site mode at our new headquarters in "Im Schülert 13".

The operating site there offers 600 m2 of production space, 300 m2 of social and office space as well as approx. 2800 m2 of reserve space for further development. This now forms our company home. We subject our demands on circularity, sustainability and energy efficiency to a reality check. We want to be and remain credible, which means that the building structures must live up to this claim.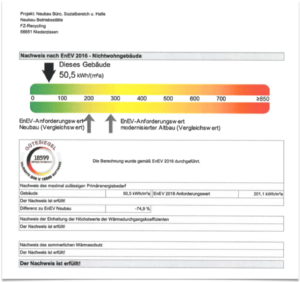 We were able to implement the following groundbreaking innovations in construction technology, which not only brought the developer, Leif Ziebeil, but also the architects and general contractor forward. So we can report the following about our construction site:
As the section of our heat demand record shows, we achieve the lowest values. Our goal was to become a plus energy production facility. We will achieve this goal and these are the measures that lead to it: