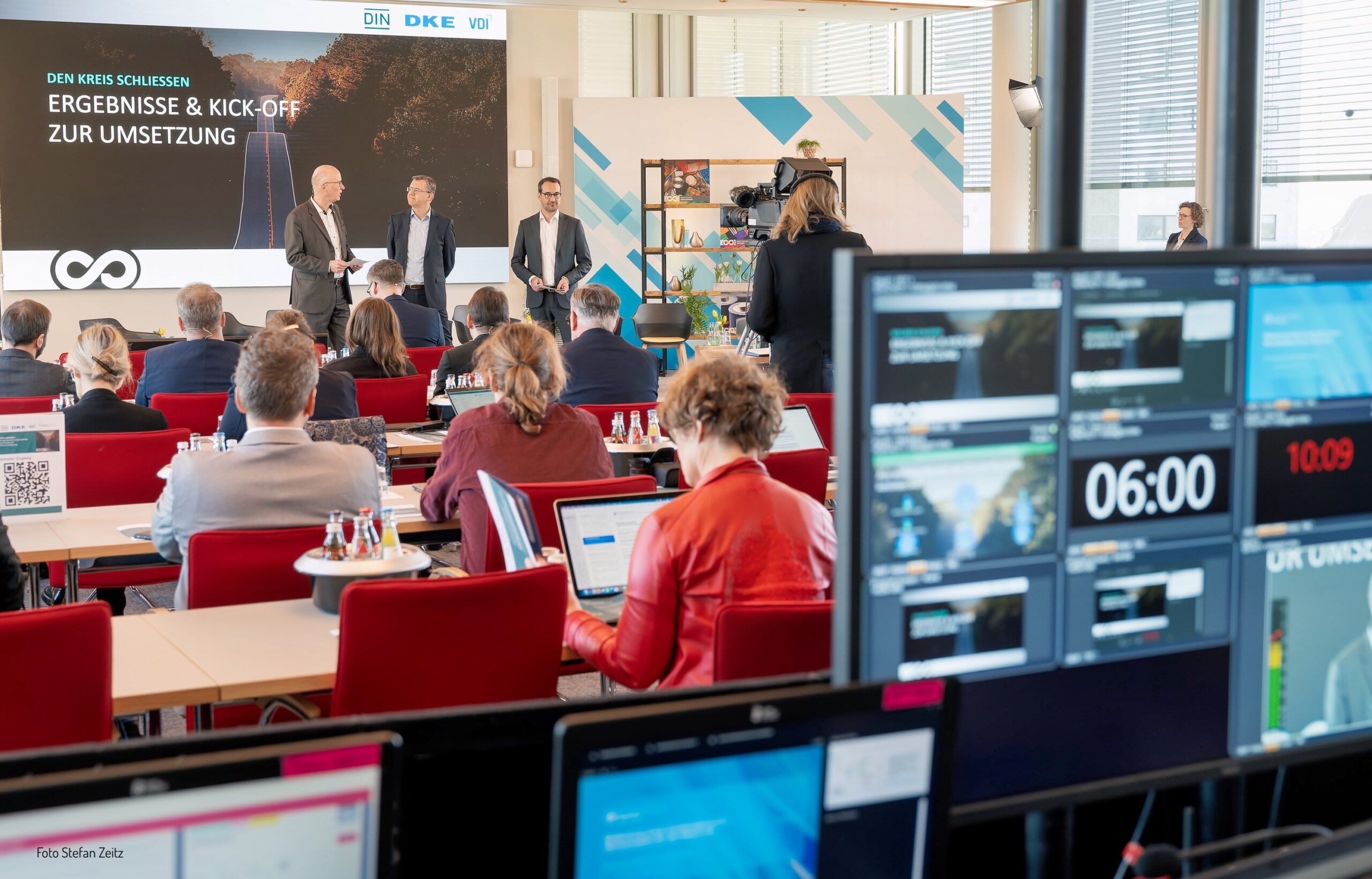 01.2023

How important is standardization for your Circular Economy project?

In the Thinking Circular Podcast episode 122 "Normen für die Circular Economy" we talked about the fact that the EU Commission has given over 100 standards back to the industry and with that comes a threat that could also affect you and your business model. You should check this out for yourself. Because, if the industry does not change its standards to circular economic models, then this will be done by the EU itself in a legal act. The EU has spoken in a clear and unambiguous language.

In the context of meeting climate targets, speed is of the essence anyway.The German standardization institutions are also aware of this and have already been working for around a year with more than 550 experts from industry, associations and science on a roadmap for how this task can be accomplished. And now the orientation framework is available: The German Circular Economy Standardization Roadmap. Together with DIN (German Institute for Standardization), DKE (German Commission for Electrical, Electronic & Information Technologies) and VDI (Association of German Engineers), the challenges facing the industries in the transformation and the standards needed to master them were recorded.
Participate in the implementation of standardization
The roadmap is the basis, now it's time for implementation. Companies facing a transformation process can now decide whether they also want to or can participate in standardization. Developing and defining standards means effort, bureaucracy, costs, time and personnel. So good thought needs to be given to how collaboration makes sense here. In the Thinking Circular Podcast 125 "Wie wichtig ist Normung für Dein Circular Economy Projekt?" we give examples of when it is good to get involved in the standardization process and when a different path can be taken.Based on the priorities set, each company can quickly identify how important the standardization process can be for its own transformation.
Participation must also be classified against the background of innovation events and evaluation. For many things, there are neither patents nor standards, although these are considered indicators of innovation. By definition, innovations must overcome old norms; only when a technology begins to be considered a standard can a scale effect (growth effect) be generated with standardization. But it has long been scientifically proven that entrepreneurial action is possible without standards. Innovative startups, in particular, know this, because speed to market is often what matters here.
Patents as an indicator of innovation
Innovation is measured by a variety of aspects, and for some years now, sustainability has also been included. The Global Innovation Index provides an annual ranking of countries according to their innovative capacity and innovation success. The number of patent applications has long been regarded as an indicator of innovation, but it has been known for more than 20 years that even patent applications are not a guarantee of competitive security. A revision of patent law is necessary anyway. Good scientific arguments can be found in William Kingston: Innovation needs patents reform, 2001.
But organizations dedicated to standardization (such as DIN e. V.) generally help society to move forward in the transformation process, as Adriana Nilsson has well researched: Making norms to tackle global challenges: The role of Intergovernmental Organisations, 2017. Against this background, the initiated standardization process is an important activity for all of us, even if it does not relate to the bioeconomy at all. Why? We explain in the podcast.