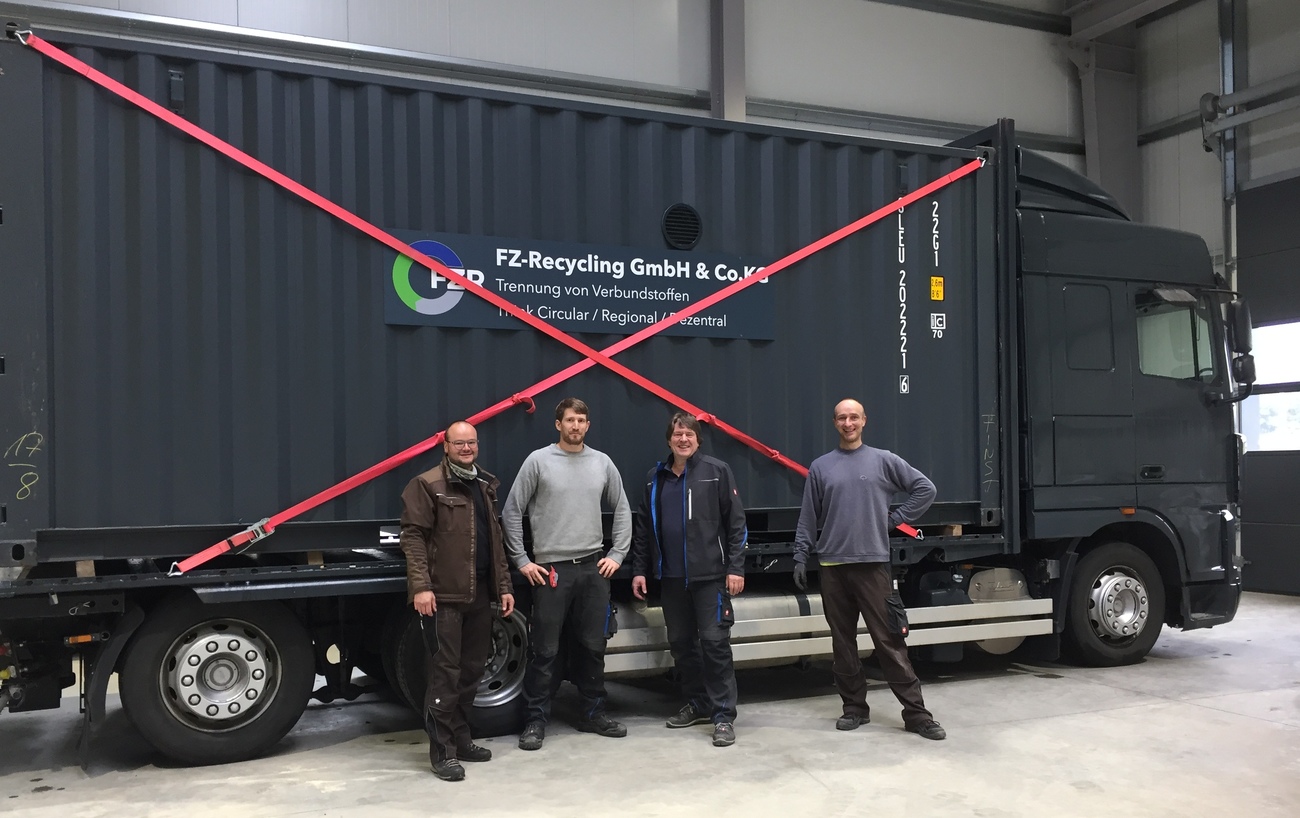 10.2020

Research Center FZ-Recycling – "Number One" is launched

The start-up FZ-Recycling GmbH & Co. KG celebrates its first system in operation today. The small, decentralized EPS extrusion plant is built into a container and is used on a large construction site in Bad Neuenahr-Ahrweiler. Used EPS insulation material, i.e. styrofoam, otherwise an expensive waste to dispose of, is cleanly processed into compressed EPS directly on site. As a result, not 50 trucks drive to the landfill, but 1 truck transports the recycling material for reprocessing. The savings in CO2 and transport costs are obvious.

These savings in waste and transport costs, CO2 and resources are a win-win situation for the contractor and the environment. And goal achieved for the team from FZ-Recycling – think circular: regional and decentralized.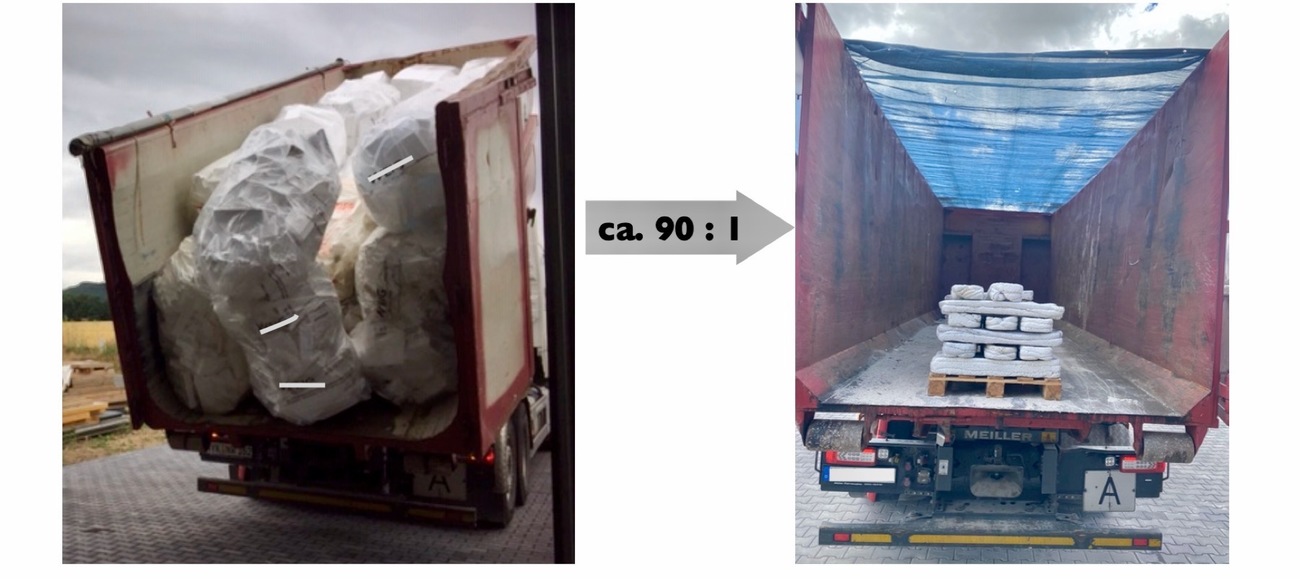 The success for the environment and economy is already visible here. But stay tuned – we will evaluate the project ecologically and economically for you.